About the IDRS
The International Double Reed Society (IDRS) was established in December 1971 as a world-wide organization of double reed (oboe and bassoon family) players, instrument manufacturers, and enthusiasts. The society has over 3,000 members from around the world. Within the United States, all 50 states as well as the District of Columbia and Puerto Rico are represented.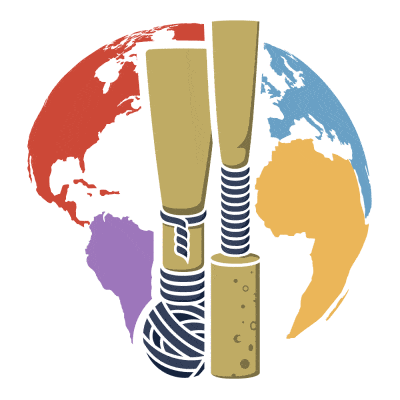 Join IDRS or renew your membership today!
James Dean Mackey and his Boehm-System Bassoon

Will Peebles | Cullowhee, North Carolina
The bassoon collection of the late K. David Van Hoesen (1926-2016), professor of bassoon at the Eastman School of Music, included an enigmatic Boehm-influenced bassoon (Fig. 1).2 The only identifying marks are an engraved name of Mackey and the date 1935 (Fig. 2), two small plates that identify it as being in Ef , and a rectangular label reminiscent of a bumper sticker with the legend: "Experimental Bassoon/Started in 1935/Finished in 1964?" Inside the case is a fingering chart printed on photographic paper titled "Bassoon E.Flat Boehm System." Who was this Mackey and how did he come to make this unusual instrument?
A Retrospective in Pictures
Photos by Eduardo Nogueroles