About the IDRS
The International Double Reed Society (IDRS) was established in December 1971 as a world-wide organization of double reed (oboe and bassoon family) players, instrument manufacturers, and enthusiasts. The society has over 3,000 members from around the world. Within the United States, all 50 states as well as the District of Columbia and Puerto Rico are represented.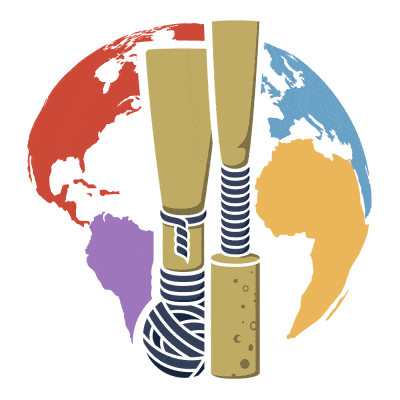 Join IDRS or renew your membership today!
Donald Baker's Notes Taken During David Dutton's Oboe Lessons with Marcel Tabuteau In Nice During the Summer of 1963

Preface by Charles-David Lehrer | Thousand Oaks, California
In the summer of 1963, Donald Baker traveled to Nice with his Oberlin college friend, David Dutton, to study with Marcel Tabuteau and to assimilate his ideas about phrasing. Just one year later at the age of 21, Don won the position of Principal Oboe of the Dallas Symphony Orchestra performing there for nine years. In 1973, he became Principal Oboe of the Detroit Symphony Orchestra where he performed for over 40 years. Don performed as soloist with the Orchestra more than thirty times during his tenure. Below is a transcription of Don's handwritten notes taken in Nice during the summer of 1963 when he and David Dutton were studying with Marcel Tabuteau.
As luck would have it, Donald Baker and David Dutton took all of their lessons with Tabuteau together. Each took notes while the other was playing. Here we present the notes taken by Don Baker when David Dutton was having his lessons with Tabuteau.
A Retrospective in Pictures
Photos by Eduardo Nogueroles